Our Lady to Gisella Cardia on October 23rd, 2021:
My daughter, thank you for having responded to my call. Beloved, I feel how much bitterness and loneliness there is in your heart concerning this world and for all that is going wrong. My children, know that this season will be difficult; the pandemic has been the excuse for making you accustomed to what will come, and if you are not strong in faith you will not be able to survive, so great will be the pain that will be seen, even around you. Only those who will have a living and solid faith will be protected by my angels.
I ask you to bring souls to God: speak of Him to those who do not know Him. You will soon see fire come down from heaven: it will be the baptism of the Holy Spirit [1]A reference to the "infilling", "outpouring" or "stirring" of the Holy Spirit in the soul of a person. This terminology has also been used in the "Charismatic Renewal", a movement of God in the Church that was embraced by the last four popes. For a deeper understanding of this grace and the charisms of the Holy Spirit, see the series by Mark Mallett: Charismatic? and some who are sick will be healed. The Warning is near: be ready — but for those who will not bend their knees acknowledging God, they will have eternal damnation. Pray for Syria, because war will begin from there; pray for the Church, where they will soon announce the single religion and support for transhumanism,[2]Watch: Rise of the Antichurch; see also The Great Reset crucifying Jesus Christ once again.[3]On the coming Passion of the Church: Brace for Impact I leave you now with my maternal blessing, in the name of the Father, the Son and the Holy Spirit. Amen.
---
Related Reading
On the Warning/Sixth Seal of Revelation: The Great Day of Light
The Coming Descent of the Divine Will
Pentecost and the Illumination
The Convergence and the Blessing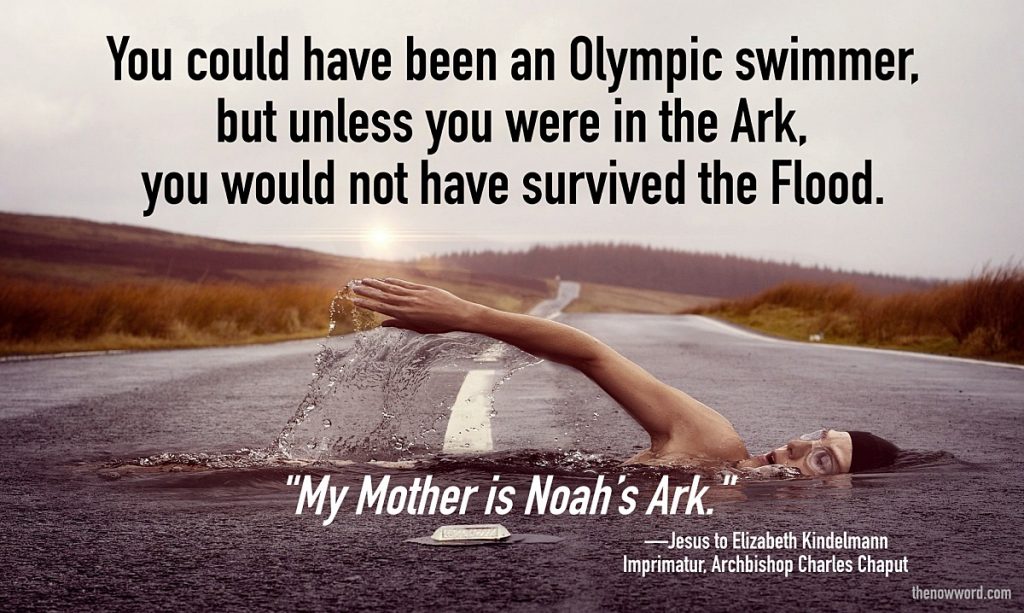 Footnotes

↑

1
A reference to the "infilling", "outpouring" or "stirring" of the Holy Spirit in the soul of a person. This terminology has also been used in the "Charismatic Renewal", a movement of God in the Church that was embraced by the last four popes. For a deeper understanding of this grace and the charisms of the Holy Spirit, see the series by Mark Mallett: Charismatic?

↑

2
Watch: Rise of the Antichurch; see also The Great Reset

↑

3
On the coming Passion of the Church: Brace for Impact