From a homily that is more important today than ever… Given by Pope Benedict XVI on August 20th, 2011 on the occasion of the 26th World Youth Day: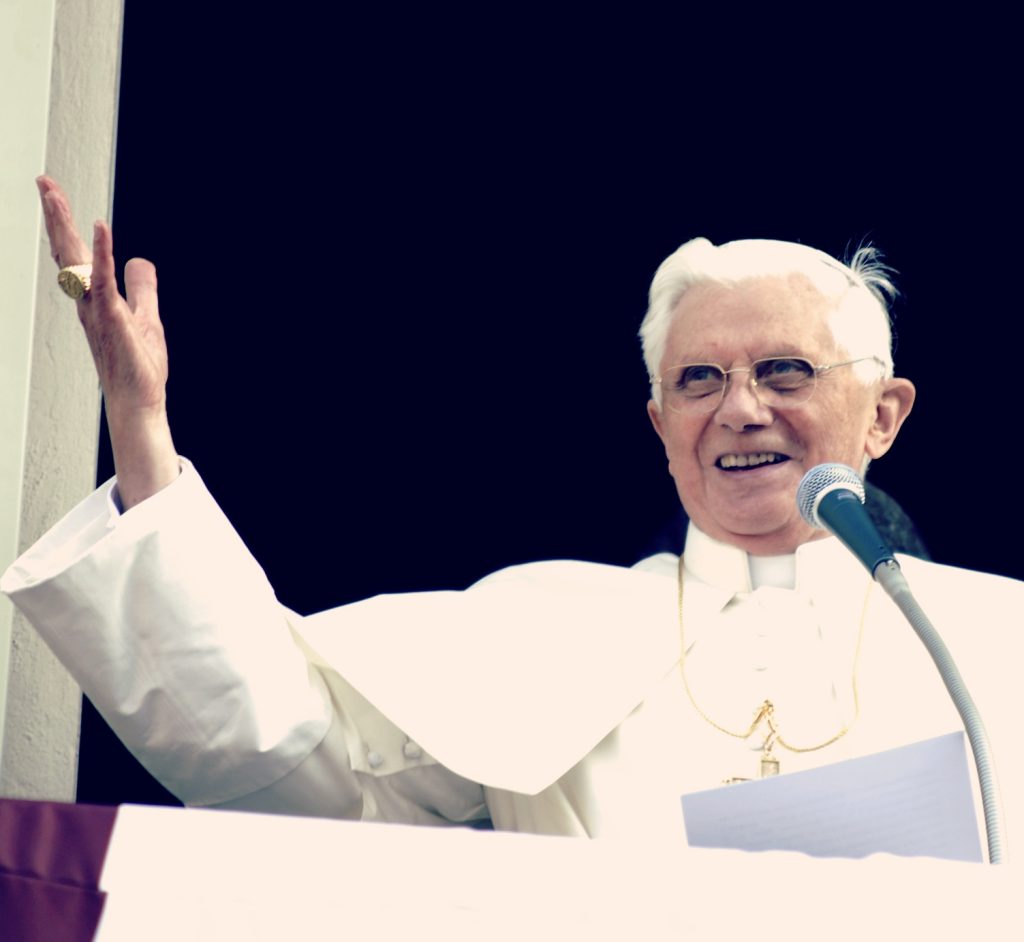 How can a young person be true to the faith and yet continue to aspire to high ideals in today's society? In the Gospel we have just heard, Jesus gives us an answer to this urgent question: "As the Father has loved me, so I have loved you; abide in my love" (Jn 15:9).
Yes, dear friends, God loves us. This is the great truth of our life; it is what makes everything else meaningful. We are not the product of blind chance or absurdity; instead our life originates as part of a loving plan of God. To abide in his love, then, means living a life rooted in faith, since faith is more than the mere acceptance of certain abstract truths: it is an intimate relationship with Christ, who enables us to open our hearts to this mystery of love and to live as men and women conscious of being loved by God.
If you abide in the love of Christ, rooted in the faith, you will encounter, even amid setbacks and suffering, the source of true happiness and joy. Faith does not run counter to your highest ideals; on the contrary, it elevates and perfects those ideals. Dear young people, do not be satisfied with anything less than Truth and Love, do not be content with anything less than Christ.
Nowadays, although the dominant culture of relativism all around us has given up on the search for truth, even if it is the highest aspiration of the human spirit, we need to speak with courage and humility of the universal significance of Christ as the Saviour of humanity and the source of hope for our lives. He who took upon himself our afflictions, is well acquainted with the mystery of human suffering and manifests his loving presence in those who suffer. They in their turn, united to the passion of Christ, share closely in his work of redemption. Furthermore, our disinterested attention towards the sick and the forgotten will always be a humble and warm testimony of God's compassionate regard.
Dear friends, may no adversity paralyze you. Be afraid neither of the world, nor of the future, nor of your weakness. The Lord has allowed you to live in this moment of history so that, by your faith, his name will continue to resound throughout the world. —Apostolic Journey to Madrid, Spain, at the Prayer Vigil With Young People; vatican.va
If "perfect love casts out fear" (1 John 4:18), 
fear drives out perfect love. 
Be the love that casts out fear. 
Related Reading
At the beginning of my writing apostolate, I created a category called "Paralyzed by Fear", a series of writings particularly for the hour through which we are now living. You can browse those writings here. —m.m.