A scientist reached out to us recently saying, "Scientists can lie — but the data doesn't." When it comes to the official number of injuries and deaths post-injection from the experimental "vaccines" still in clinical trials until 2023 for COVID-19, the statistics are staggering. We have published these numbers here recently, as well as in our documentary videos, but some readers said their family members accused us of pushing "fake" numbers. The reason, we surmise, is because they didn't hear it on CNN et al. Indeed, the mainstream media — obsessed with putting little tickers in the corner of your screen to count "cases" and COVID deaths — is suddenly mute when it comes to the death tolls after people have received the jab. Facebook, Twitter, Linkedin, YouTube, etc. will censor and ban you for publishing this government data. The media coverup is astounding if not criminal.
However, these numbers require context and qualification from authoritative experts…
Dr. Peter McCullough, MD, MPH — one of the most highly cited doctors in the National Library of Medicine who has chaired numerous drug data safety boards — stated that:
A typical new drug at about five deaths, unexplained deaths, we get a black-box warning, saying it may cause death. And then at about 50 deaths it's pulled off the market. —interview with Alex Newman, The New American, April 27th, 2021
As of April 21st 2023:
United States

Inset from all vaccines by name:
Inset from all Vaccines by manufacturer:
Total Medicare fatalities
within 14 days of a COVID shot:
48,465 deaths
January 28th, 2022 update from Thomas Renz:
Dr. Jessica Rose, PhD, MSc, BSc, who recently presented evidence to an FDA hearing,[9]September 18th, 2021: youtube.com states that the number of excess deaths caused by the COVID injections is several magnitudes higher yet. "If you consider the underreporting factor, which I've based on the Pfizer phase 3 clinical data — which is probably questionable data anyway — the underreporting factor is 31," she said. So to get an accurate count of adverse events (a conservative estimate), "you need to multiply the VAERS numbers by at least 31," Rose explained.[10]childrenshealthdefense.org "It's really staggering. We're in the millions." As of November 21st, 2021, her more conservative computations showed deaths after the COVID shot in the range of at least:
150,000 deaths
See "Estimating the number of COVID vaccine deaths in America" by Dr. Rose, Steve Kirsch, MSc, and Mathew Crawford. Hear her extensive review of the VAERS data from a May 2021 presentation here. In fact, Kirsch has offered 2 million dollars to anyone who can successfully dispute this data.[11]stevekirsch.substack.com Remember the study, as Dr. McCullough stated above, regarding these COVID-19 injections, "We have independent evaluations suggesting 86% [of deaths] is related to the vaccine."[12]"Analysis of COVID-19 vaccine death reports from the Vaccine Adverse Events Reporting System (VAERS) Database Interim: Results and Analysis", Mclachlan et al; researchgate.net
A new analysis published on December 13th, 2021 by VAERS Analysis using Medicare data, calculates an Under-Reporting Factor (URF) of 44.64.[13]vaersanalysis.info That puts the death tolls by COVID injections at:
400,000 deaths
This is very close to the upper-end of Rose and Kirsch's estimates, which were 380,000 with a URF of 41.[14]stevekirsch.substack.com A study from Columbia University researchers has also concluded that underreporting puts the death toll 20 times higher, or 400,000 deaths.[15]expose.uk; researchgate.net
The CDC estimates that nearly 2.9 million Americans die each year of all-causes, or 233,000 deaths a month.[16]"Deaths and Mortality", cdc.gov By not reporting an adverse event, or under-reporting them, deaths from thrombosis, myocarditis, pericarditis, etc. and all other causes of death reported in VAERS after injection, can easily be lost or dismissed as unrelated — and apparently, many are. Numerous doctors and nurses have come forward testifying that vaccine-related deaths are simply not being reported. Hear several physicians/analysts testify to massive under-reporting in Wait a Minute – Russian Roulette.
Mr. Crawford has recently calculated that around the world, "800,000 to 2,000,000 of the COVID-19 deaths recorded are actually vaccine-induced deaths."[17]cf. roundingtheearth.substack.com [Note, any time a death is attributed to "COVID" by using the now discredited PCR test that has over 90% false positives,[18]see why in Following the Science? actual deaths can be easily and grossly skewed in either direction].
Finally, the Centers for Disease Control (CDC) reported by October 31st, 2021[19]web.archive.org/web/20211031032806/cdc.gov/vaccines/covid-19/health-departments/breakthrough-cases.html that in 50 U.S. states and territories, as of October 18th, 2021, 41,127 patients with COVID-19 vaccine breakthrough infections were hospitalized or died:
10,857 deaths
30,270 hospitalized
"Infections, hospitalizations, and deaths linked to COVID-19 have risen among people who have gotten a COVID-19 vaccine in recent months," according to CDC data.[20]October 30th, 2021; epochtimes.com
As of February 25th, 2023:
Reported as of March 31st, 2023:
Ireland

 Deaths (apparently no longer reporting)

20,954 reported side effects
From the Health Products Regulatory Authority (HPRA).
"Ireland now has the highest number of patients in hospital with COVID-19 since March, despite over 91% of the population over-12 being vaccinated – the highest jab rate in the EU."[27]October 27th, 2021; gript.ie
---
As of March 3rd, 2023:
Canada

427 deaths
54,569 adverse reactions
(10,685 were considered serious)

---
As of March 13, 2023
South Africa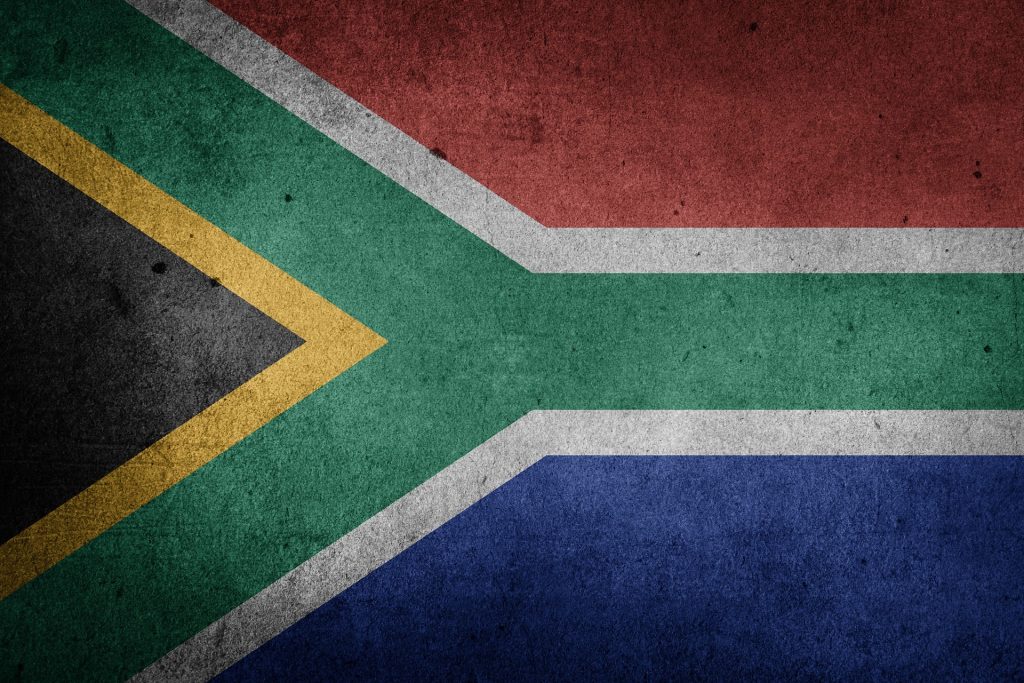 106 Deaths

7,080 Total Adverse Reactions

1,210 Total People Reporting
South Africa has started its own VAERS reporting system. Entries will likely remain sparse until it becomes more well known.  See SAVAERS.
---
As of September 8th, 2021:
Brazil

9878 deaths "from COVID" after injection
According to UOL in Brazil, "At least 9,878 Brazilians who died from COVID-19 in Brazil had already taken the two doses of the vaccine or the single application of Janssen's immunizing agent."[30]cf. uol.com
No mention is made in the article regarding how many deaths are from reported adverse reactions; Brazil may not have a tracking agency for adverse events.
As of June 23rd, 2021:
Scotland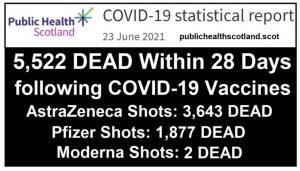 From: Public Health Scotland.
See article that filtered these stats at: healthimpactnews.com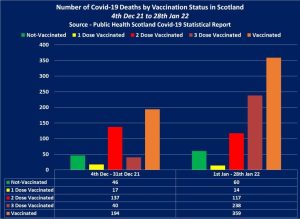 A pre-print study out of Sweden produced data showing that "People appear to die at rates 20 percent or more above normal for weeks after receiving their second Covid vaccine dose." A chart shows that 3,939 of 4.03 million Swedes who received the second dose died less than two weeks later. Former New York Times reporter Alex Bernson writes, "Over a one-year period, that rate of death would translate into an annual mortality rate of about 2.5 percent a year — 1 person in 40 — almost three times the overall Swedish average."[31]cf. alexberenson.substack.com/p/another-major-red-flag-about-covid
This data is from direct reports to the Committee's website. "The numbers shown here reflect only 1-3% of the true prevalence in the population." [32]from September report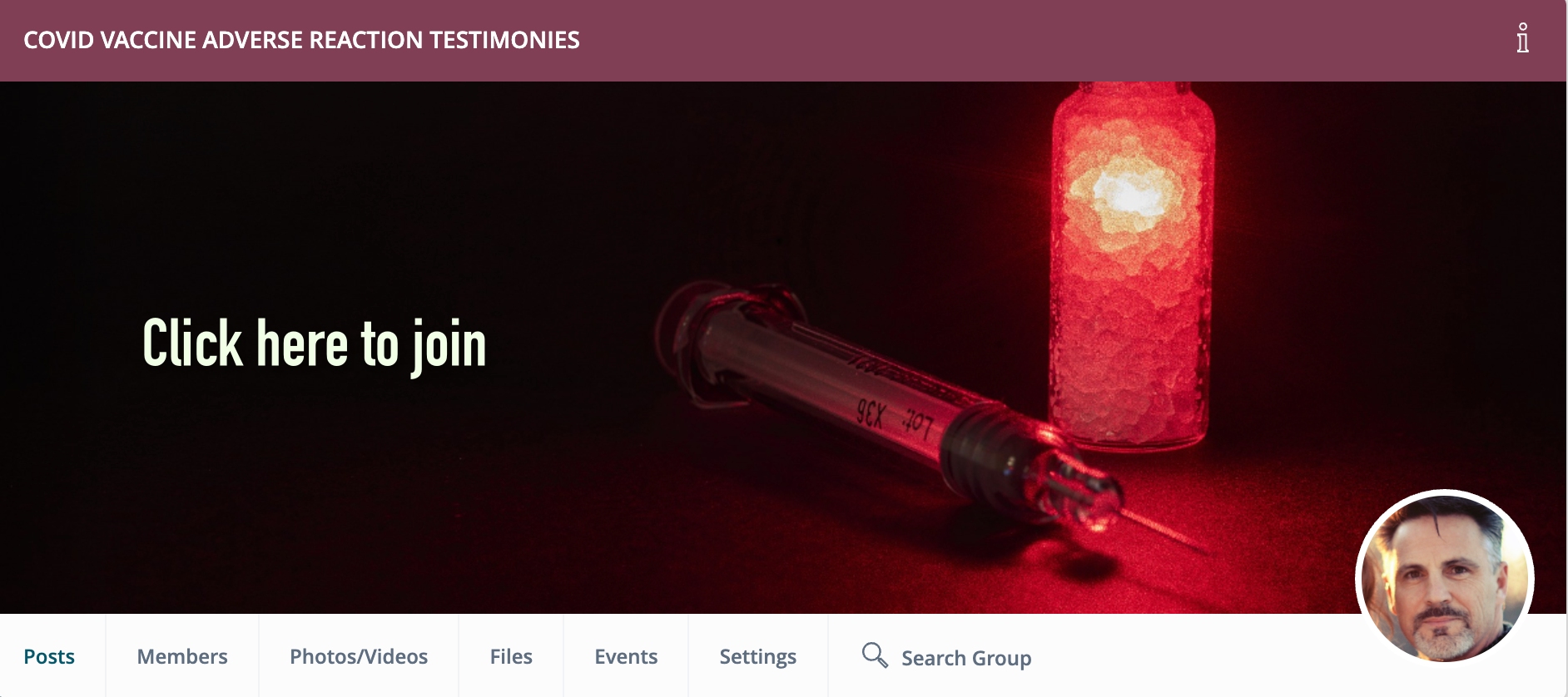 What people are saying about Following the Science?…
"Prize winning journalism. Wow, absolutely outstanding!
—S.C.
"WOW! You have put all the best people in one video!! Powerful! Moving!
— J.W.
"Following the Science!!!! It says it all."
—L.H.
"Thank you, thank you, thank you, with all my heart for doing this video…
I have seen most of those presentations
but you put it together in a very profound way."
—D. O.
"Masterfully done!"
—C.F.
Following the Science? was absolutely brilliant.
You are one of the heroes of our day, whose voice is so important.
—D. P.
…a masterpiece! I am almost speechless…
—S.S.
Footnotes

↑

1
read script here

↑

2
cdc.gov

↑

3,

↑

12
"Analysis of COVID-19 vaccine death reports from the Vaccine Adverse Events Reporting System (VAERS) Database Interim: Results and Analysis", Mclachlan et al; researchgate.net

↑

4
"Urgent Advisory: FDA Review & EUA Approval for Children's COVID-19 Vaccines Ages 5-11", gabtv.com; 11:51

↑

5
renzlaw.godaddysites.com

↑

6
"'I have, over the last 25 years, developed over 100 distinct healthcare fraud detection algorithms, both in the public and private sector. (…) When the COVID-19 vaccine clearly became associated with patient death and harm, I was inclined to investigate the matter. It is my professional estimate that VAERS (the Vaccine Adverse Event Reporting System) database, while extremely useful, is under-reported by a conservative factor of at least 5. (…) and have assessed that the deaths occurring within 3 days of vaccination are higher than those reported in VAERS by a factor of at least 5.' cf. The Vaccine Death Report, p. 3

↑

7
theexpose.uk

↑

8
rumble.com/vn12v1-attorney-thomas-renz-we-got-them

↑

9
September 18th, 2021: youtube.com

↑

10
childrenshealthdefense.org

↑

11
stevekirsch.substack.com

↑

13
vaersanalysis.info

↑

14
stevekirsch.substack.com

↑

15
expose.uk; researchgate.net

↑

16
"Deaths and Mortality", cdc.gov

↑

17
cf. roundingtheearth.substack.com

↑

18
see why in Following the Science?

↑

19
web.archive.org/web/20211031032806/cdc.gov/vaccines/covid-19/health-departments/breakthrough-cases.html

↑

20
October 30th, 2021; epochtimes.com

↑

21
healthimpactnews.com

↑

22
cf. lifesitenews.com

↑

23
cf. theexpose.uk

↑

24
"Urgent Advisory: FDA Review & EUA Approval for Children's COVID-19 Vaccines Ages 5-11", gabtv.com; 23:56

↑

25
Technical Briefing 23

↑

26
October 30th, 2021, cf. dailyskeptic.com; cf. UK Vaccine Surveillance report

↑

27
October 27th, 2021; gript.ie

↑

28
October 29th, 2021; westernstandard.com

↑

29
January 17th, 2022, lifesitenews.com

↑

30
cf. uol.com

↑

31
cf. alexberenson.substack.com/p/another-major-red-flag-about-covid

↑

32
from September report

↑

33
20:16 in video, childrenshealthdefense.org

↑

34
childrenshealthdefense.org